Translation & Interpreting
Do you want to know how to translate your thoughts into another language? Do you want to be able to communicate effectively on an international level, without barriers and inhibitions?
Discover our translation and interpreting services!
Meet the team at "In LOVE with WORDS"!
We are a group of eight linguists in love with words. We are professionals ready to assist you and provide you with the highest quality translation and interpreting services from our linguistic knowledge and our professional translation tools. All projects are reviewed and corrected by native speakers.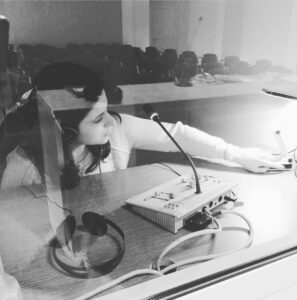 Our translation & interpreting services
Interpreting
Negotiation and trade fair interpreting
Consecutive interpreting
Simultaneous interpreting
Whispered or chuchotage interpreting
Translation
Commercial translations
Specialist translations
Website translation and localization with SEO
Other services
Transcreation
Editing and proofreading
Translation of business presentations with graphic adjustments
Creation of corporate brochures
Glossaries for corporate use
Conference calls
Company visits
Voice-overs
Copywriting (for example of blogs and newsletters)
Our languages
English, German, Spanish, French, Chinese, Arabic and Russian.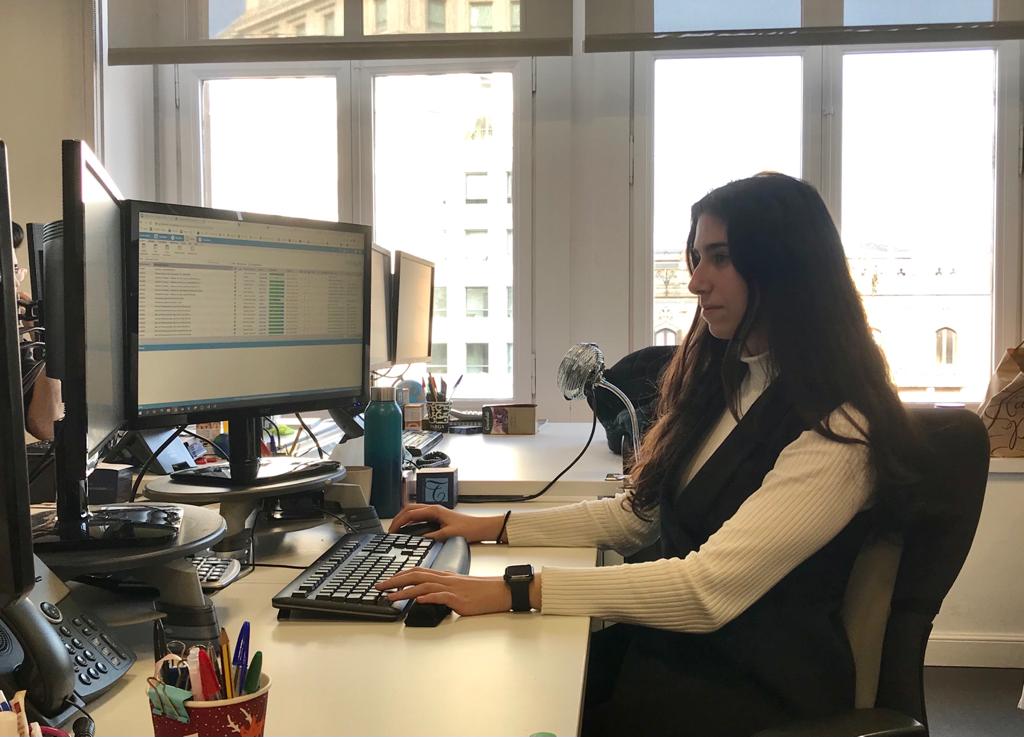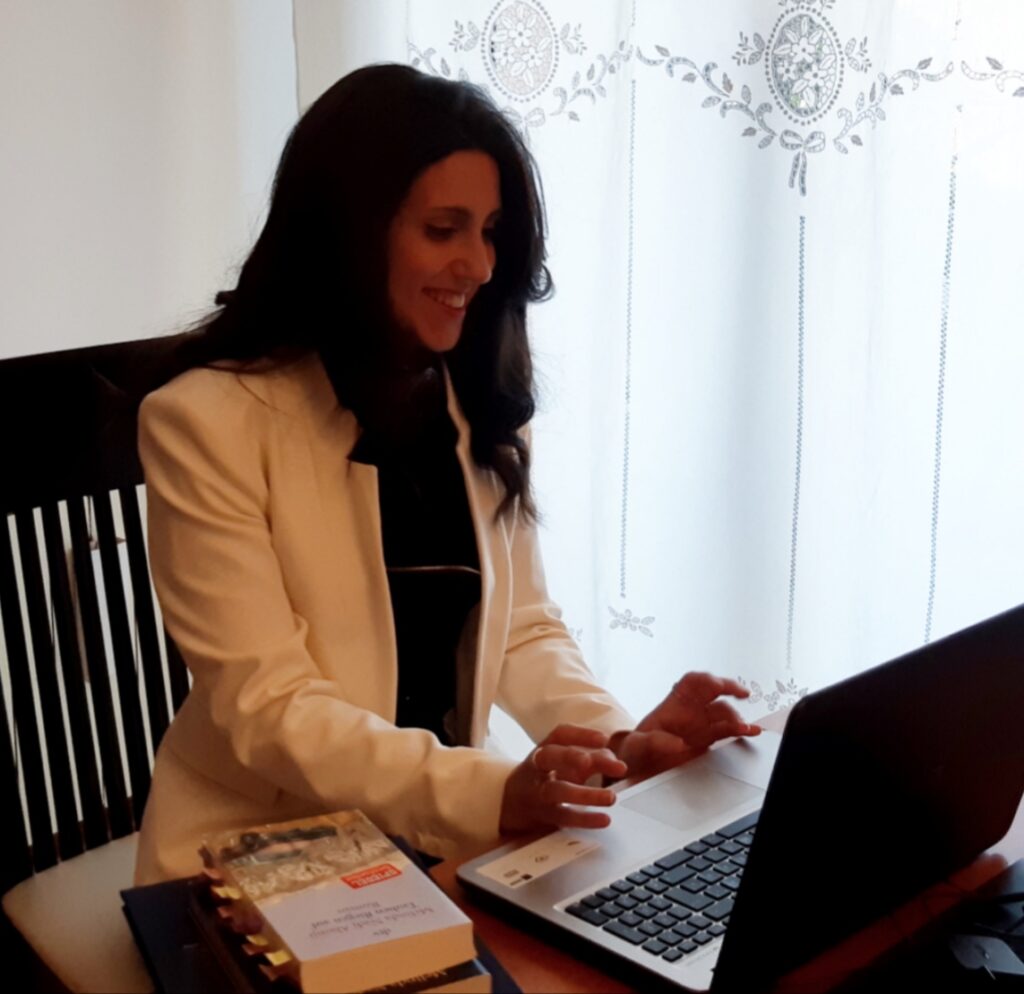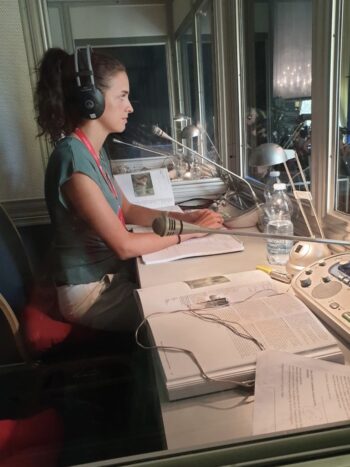 Websites (translation and localization)
International Affairs (European projects, calls for tenders, applications, etc.)
Business & Finance (balance sheets, notes, economic analysis, financial articles, auditing reports, etc.)
Marketing & Advertising (company pages, LinkedIn profiles, resumes, slogans, posters, CTAs, press releases, infographics…)
Tourism, Food & Wine (informational material, brochures, menus, recipes, cooking manuals…)
Legal and Juridical (contracts, regulations, laws, judicial acts…)
Technical (patents, manuals, warnings, catalogues, instructions, guides…)
Fashion (catalogues, brochures, newsletters, commercials…)
Furniture (catalogues, technical sheets…)
Art (specialized articles, tourist guides, press releases, brochures…)
Medical (medical reports)
Do you want to know more about our translation and interpreting services or would you like to get a quote from us?
Fill out the form below, visit our contact page or write us at info@inlovewithwords.eu 
We will be happy to help you!
So what is the difference between interpreters and translators?
Let's find out together!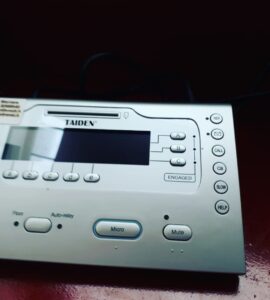 The activity of interpreting consists in the transposition of an oral text, combining "the meticulousness of an ant and the impetus of a horse"
(N. Ginzburg).
To simplify, we say that there are two macro interpreting services, adopted according to the precise circumstances and needs of our clients:
Simultaneous interpreting: the speaker is interpreted and translated into an alternative language simultaneously by the interpreter, usually placed in a soundproof booth. Within simultaneous interpreting there is also liaison interpreting (simultaneous translation by the interpreter who personally assists the speaker) and chuchotage (the interpreter whispers, from the French verb "chuchoter" which means to whisper, the translation to the speaker).
Consecutive interpreting: the speaker is translated by the interpreter only after he has finished his speech. A variant of this is negotiation interpreting (the speaker is translated but in a deferred manner, sentence by sentence, always alternating with the interpreter; in the latter, the interpreter usually takes notes with specific symbols as an aid and then reworks the speech).
As suggested by the Latin verb trans-ducere, "to lead beyond", translation is the rendering of the written text into the target language.
It is a fine and complex art. It is often required for the transposition of industry-specific texts into another language, technical translation, or journalistic texts, essays, novels etc., editorial translation.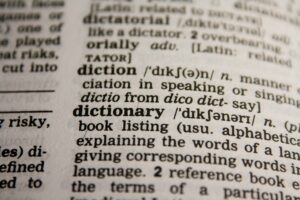 "Translation is that something that transforms everything so that nothing changes."
G. Grass